Tripawds is a user-supported community. Thank you for your support!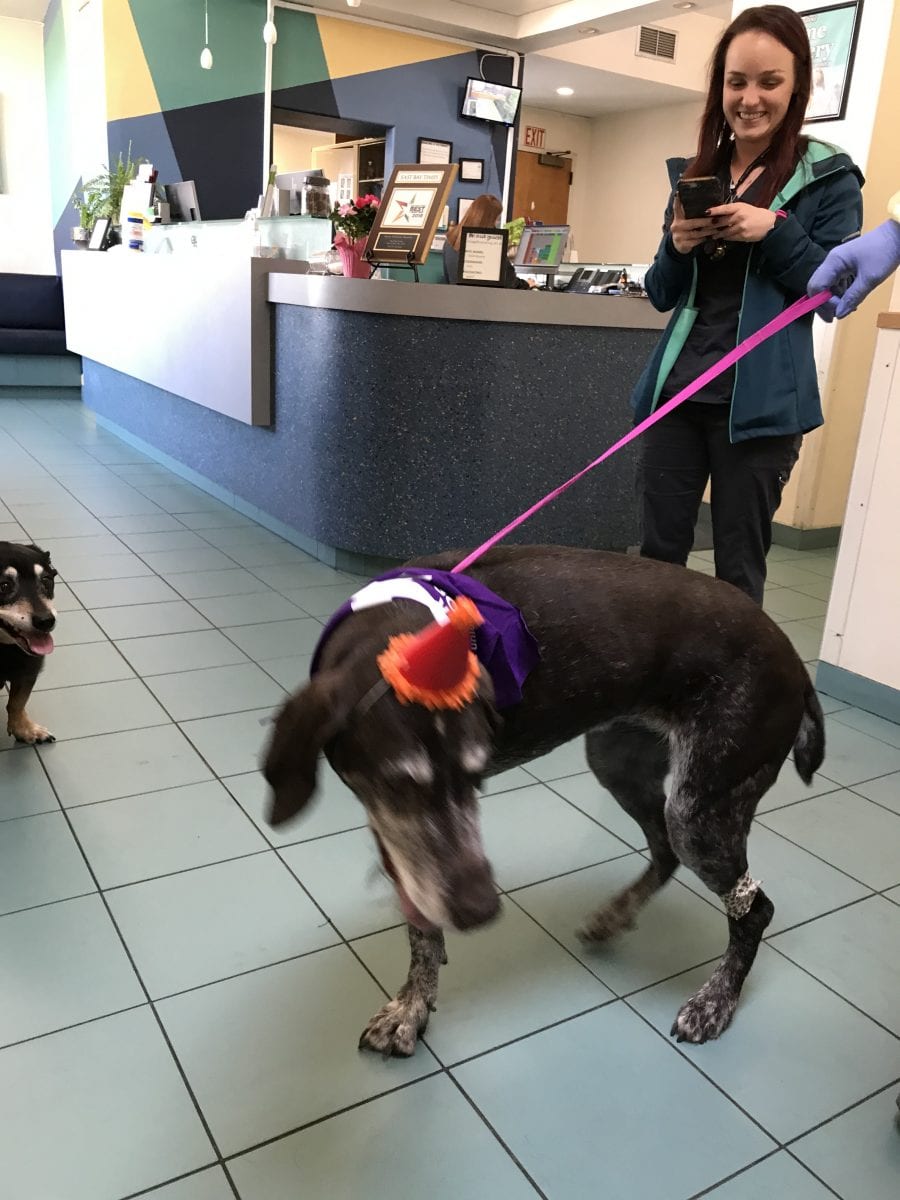 Here's our girl the day of her last carboplatin treatment!  It's cute, the way the whole staff at the clinic comes out to celebrate her achievement.  Her bandanna says "Cancer Survivor."  Love that!
So, after the few days of post-chemo recuperation, I'm happy to report that we have our old dog back!  We've plateaued at about 2/3 mile on our daily walks.  A week or so after the last treatment, the squirrels were calling to her and I thought "Dang!  Gonna have to get the pinch collar back out!"  It was great to see that old tugging-on-the-leash strength was back.  So the next day I got out the other collar and boom!  Perfect dog on a leash.  So here's a photo of our daily jaunt outside.  Our pace is much brisker than it used to be, but that's probably a good thing for both of us.  (And, a GREAT way to deal with shelter-in-place!)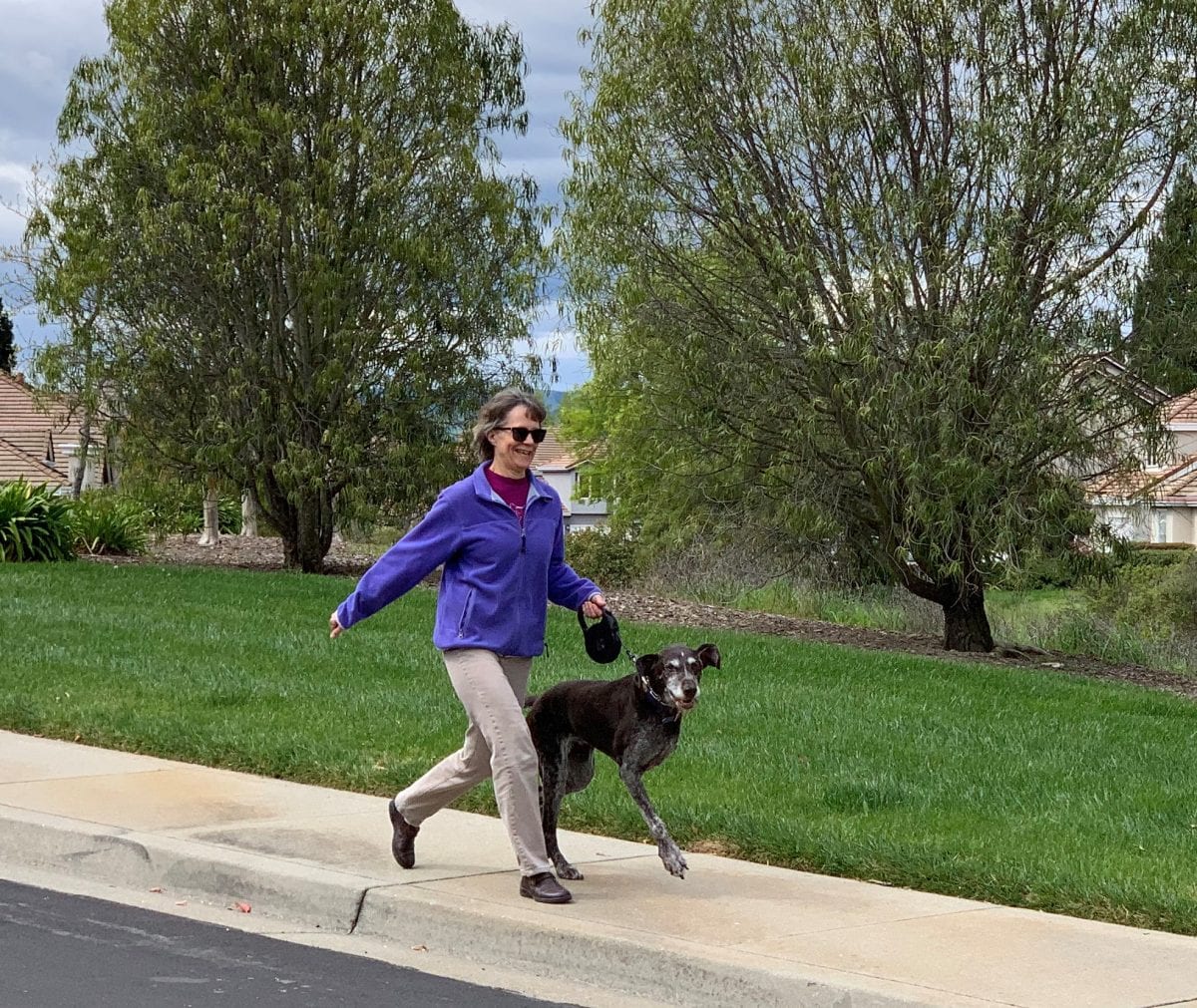 Once again, thanks to the Tripawds community for helping us get through a bumpy couple of months.  I hope Darby's story helps show some anxious owners out there that there is light at the end of the tunnel!